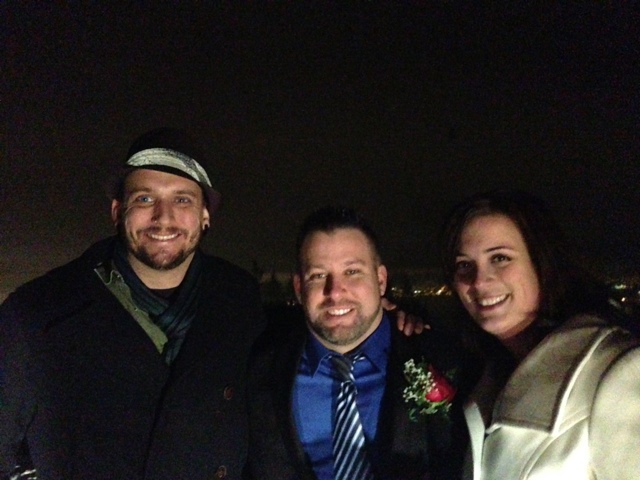 At Young Hip & Married, we want your wedding ceremony to reflect exactly who you are. This is your moment to commit to one another and it should feel like yours. We want you to have the most fun and unique wedding ceremony possible!
There are lots of creative additions you can make to your wedding ceremony. But to ensure your ceremony is as fun and unique as you are, keep these 3 tips in mind!
Get married somewhere meaningful
In the below photo, Vancouver Wedding Officiant Shawn just finished marrying a couple in a pretty cool spot. Not only is eloping at the top of Cypress Mountain an awesome spot to tie the knot thanks to the beautiful views, it was also very meaningful to this couple. This is the exact same spot where they got engaged!
Involve your loved ones in your wedding day
Whether you're eloping or having a large wedding, you can still involve your closest loved ones in your wedding day. From exchanging vows with your new step-children and walking down the aisle with your parents to wearing your grandparents' jewelry and taking photos with your fur babies, a wedding is so much more powerful when your community is behind you!
Get rid of any wedding traditions that don't feel like you
If a tradition doesn't make sense to you, doesn't align with your values or just doesn't feel right, don't do it! We're all for writing your own rules and creating a ceremony that best represents you. Besides saying "I do" and signing the marriage licence, you really can do whatever you want during your wedding ceremony. Chat with your officiant about any changes you want to make and don't be afraid of nixing traditions that don't work for you two.
Ready to create your own fun and unique wedding ceremony with Young Hip & Married?

Get in touch now!