Please enjoy this guest post from our friends at The Dessy Group all about proposing to your wedding party! If you're planning to have a wedding party, and want to invite them in a special way, read on for some great tips and things to keep in mind.  
Let's be honest: You probably had at least a few members of your wedding party picked out before you were even engaged. You pictured them wearing their bridesmaid dresses or suits and crying happy tears when you finally said, "I do."
Now that you're officially engaged, it's time to do some proposing of your own. To ensure that everything goes off without a hitch, here are a few things to keep in mind before popping the question to your wedding party:
Think Carefully Before You Decide
As exciting as it is to be engaged, don't jump the gun with your wedding party proposals. You can't un-ask someone to be in the party— at least, not without ruining a perfectly good friendship.
If you have tons of friends but also three siblings and siblings-in-law, you have some tough decisions to make. Don't feel obligated to have someone in your wedding just because you were asked to be in theirs.
You can find other ways to include friends in your wedding celebrations. For instance: Do you have a musically-gifted friend? Consider having him or her play something special at your ceremony.
Remember to Include Your Fiancé's Siblings
Most brides and grooms can't imagine saying "I do" without their siblings by their side. In the events following the proposal, it's sometimes easy to forget your fiancé's siblings.
Remember, they're going to be part of your family soon. If you're having your own siblings in your wedding party, it's only fair that you ask your future siblings-in-law as well.
As you know, it's your wedding. You can pick and choose who will be in it. However, you will probably want to make your family — including your family-to-be — a priority.
Even if you don't think that your SIL or BIL will mesh that well with the rest of your crew, you need to decide whether the drama of excluding them is worth it.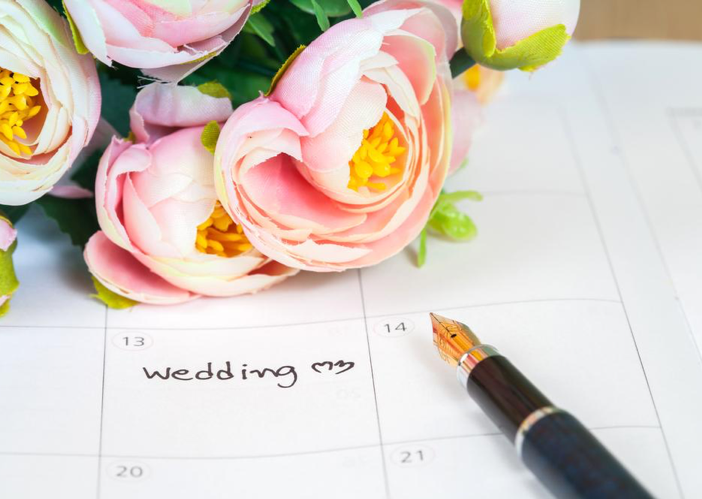 Provide the Details in the Proposal
Before you rush off and invite your closest pals to be in your wedding party, you need to know the details of your wedding. The last thing you want is for your friend to agree, only to back out due to scheduling conflicts.
You should know your wedding date before you ask any of your friends, along with a rough timeline of wedding party events, like the bachelorette or bachelor party, shower and engagement party. They need to know what they're signing up for before they can take on the role.
A good rule of thumb for newly engaged couples is to wait two to three months before popping the question to any wedding party members. This will give you enough time to finalize the important details that your crew will need to know.
Give Them Gifts They'll Actually Use
Think about it: Are they really going to use those drink koozies and handkerchiefs that say, "No Ugly Crying?" Cute as they may be, these items are probably never going to see the light of day again after your wedding.
Instead, get your wedding party something useful and personal. For example, you could include a mini bottle of champagne and themed cookies — edible items are always a win with friends.
Don't feel like creating your own gift boxes? Get them a wedding party gift box that includes festive goodies. This gift box includes a mini baroque picture frame that allows you to add some personalization to your proposal.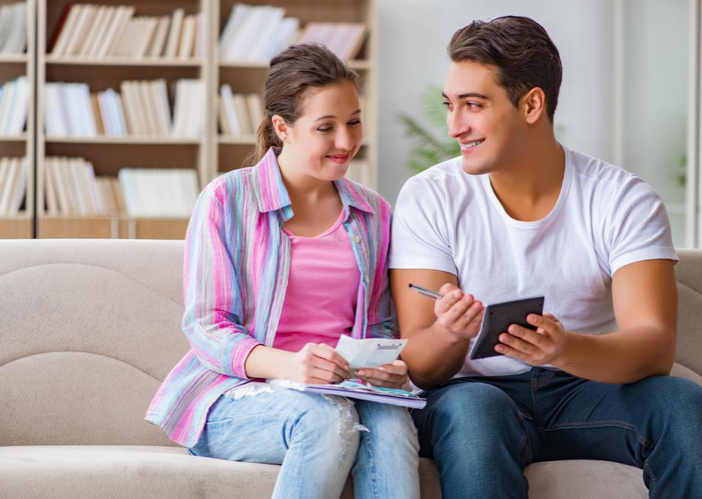 Start Planning a Budget
In case you needed reminding, the average cost of a wedding is over $30,000. Although you certainly don't need to spend that much to pull off a spectacular wedding, you do need to keep wedding costs in mind before you propose to your wedding party.
In addition to regular wedding expenses, consider the cost of each member in your crew. For example, there is the cost of pre-wedding items such as the wedding party proposal and gift. There are also expenses for the day of the wedding, including the bouquets, transportation to and from the wedding, hair and makeup, luncheons and more.
Brides and grooms may also pay for the wedding party's outfits, although this is optional. By making a wedding budget beforehand, you'll be less likely to allow your wedding expenses to spiral out of control.
Be Sensitive to Your Wedding Party's Financial Situations
On the topic of wedding expenses, you should be prepared for any of your wedding party members to decline your proposal due to the financial strain. It costs members about $1,200 per wedding, which is a lot to spend on someone else's big day.
Be prepared to take the pressure off of them by understanding their situation.  Do your best to find chic yet affordable bridesmaid dresses and tuxedos, and inexpensive wedding party activities that won't leave your friends destitute.
You Don't Need to Be Traditional
It's 2019—couples don't need to do everything by the book anymore. Today, women can be given the title of "best woman" and men can be called "men of honor."
In fact, men can also be called a "bridesman" and women can be called "groomswomen." (YHM note: Or, throw out the gendered titles all together and hang out with your "people of honour" or "freaking awesome wedding crew.") Co-ed wedding parties are far more common today than they were a decade ago.
If the bride has an amazing male friend that won't fit into an already-packed lineup of groomsmen, why not ask him to stand on her side? Or if the groom has a sister, wouldn't it make more sense for her to stand up behind him? No one will throw a fit if there's a mix of genders on both sides of the aisle — and if they do, that's their problem, not yours.
Make it Fun and Memorable
You only get one shot to pop the question to your wedding party. Take the time to plan out the details and make your proposal truly memorable. By putting thought into your proposal, your besties are sure to say "yes" a million times over.
---
Thanks to Jane of The Dessy Group for this guest post. 
Author Bio: Jane Davenport is the head marketing manager for The Dessy Group. They are a leading manufacturer of bridesmaid dresses, social occasion, flower girls and destination wedding gowns. Jane oversee all of the marketing operations with her team at the Dessy HQ in Manhattan. When she's not working and writing wedding articles, you can find her at Soul Cycle or checking out the coolest plant-based restaurants in the city.