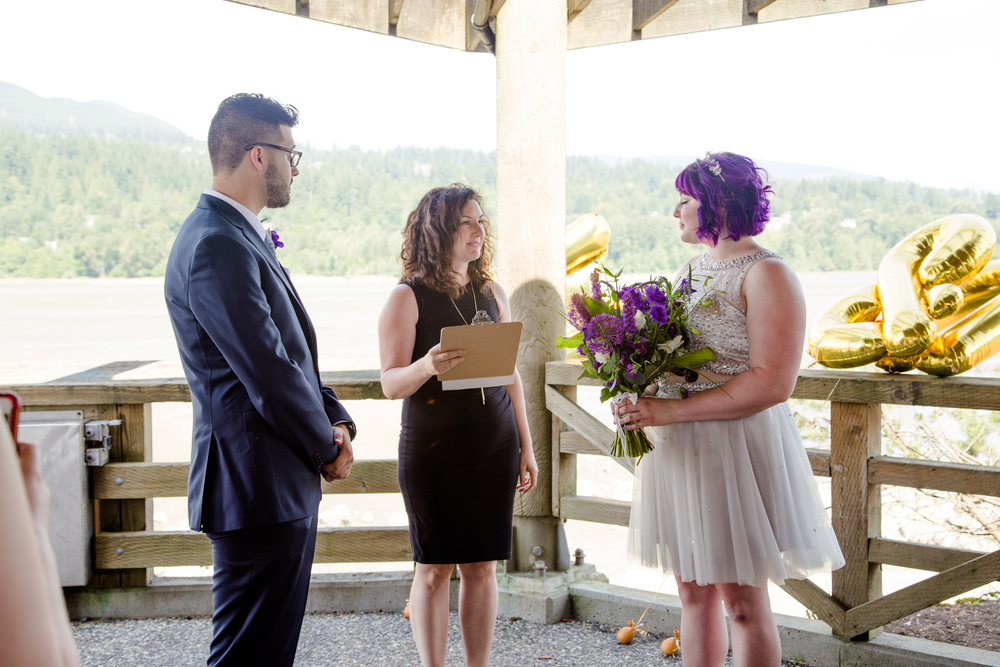 One of the most common questions we get asked is "What do we do if it's raining on our wedding day?"  Most formal wedding venues provide alternatives for rainy day weddings like an inside room or a giant tent.  But if you have an intimate outdoor elopement planned, rain can get you down.
Therefore we are starting a blog series for rainy day wedding solutions! We'll give practical ideas (for any location) as well as actual places to get married around Vancouver in the rain! Because we all know that it can rain any day around here.
We discovered our first location when Derek and Michelle needed shelter, not from the rain but from the very hot sun! Yet, this scenic covered area would be awesome on a rainy day!
Lani Brunn helped Derek & Michelle tie the knot in the cute gazebo at Rocky Point Park in Port Moody, BC.
You can see the beautiful view, ample coverage from all kinds of weather and all around great spot to elope!
Thanks to Hannah Cummins for these fabulous photos. Congratulations Derek and Michelle!
Check back next Friday for another great option for a rainy day elopement!