Introducing a new series: Officiant Q & A! We're asking all of the questions you've always wanted to know about what an officiant does, how to pick the perfect officiant and what secret talents our officiants are hiding. Read on for our first Officiant Q & A with Okanagan Officiant Randy Hamm!
---
When meeting with a couple, what's the first question you like to ask them?
What do you want everyone to say right after the ceremony? I love to get my couples dreaming about what their ceremony could be, because we can craft something that perfectly suits them and creates the atmosphere they dream of. 
What is the best compliment a couple or wedding guest has ever given you?
I've heard a number of times that their wedding was the best ceremony they've ever seen, but the reasons behind that is what really matters. When they tell me that the ceremony was "so them," that's what I'm looking for!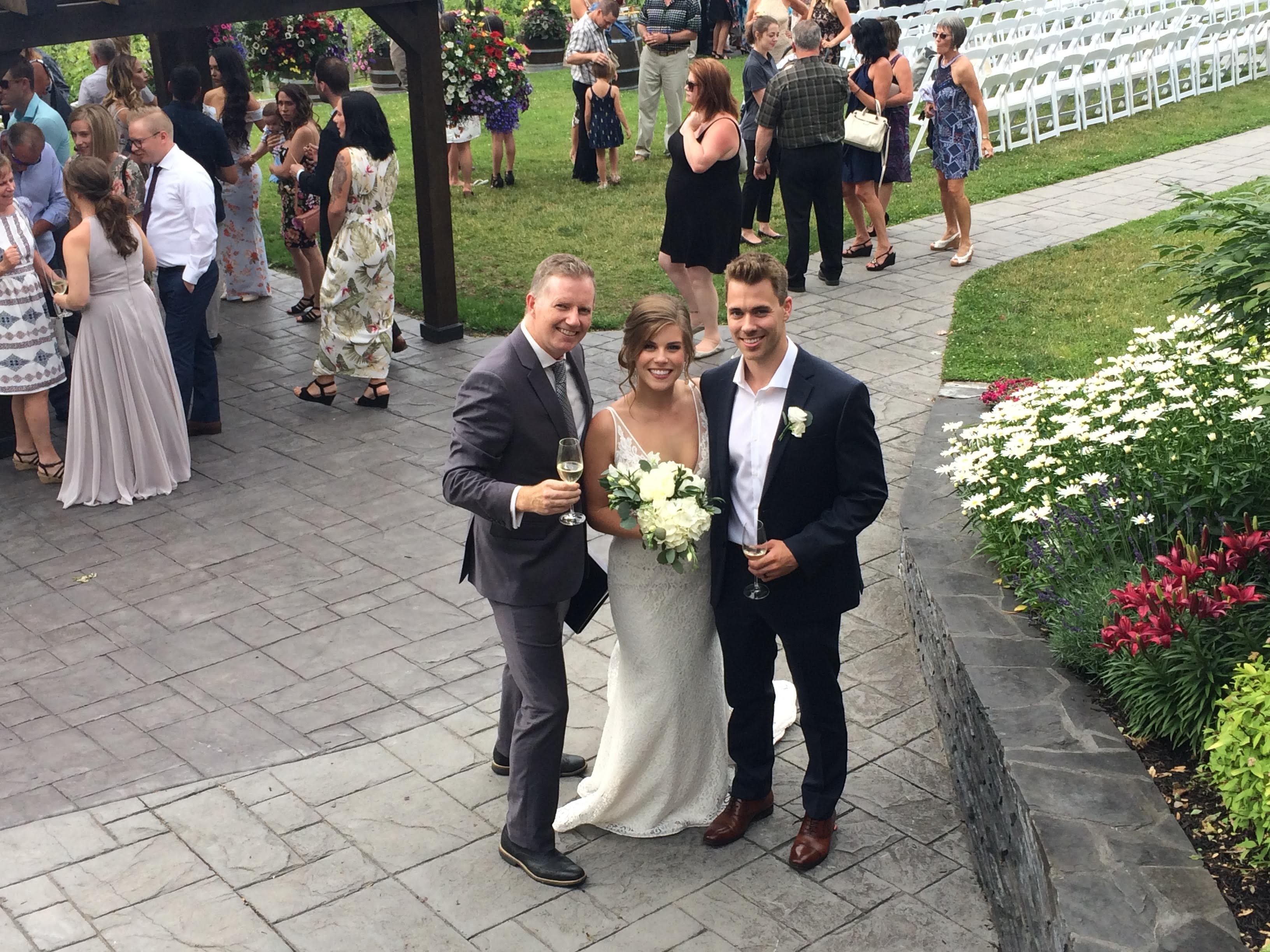 What is the best part about officiating weddings?
The best part is helping couples see that the ceremony can be something really special. It doesn't just have to be the formal thing to get through before the party – it can be a part of the party, that wonderful mix of joy and gravity.
What's the most challenging part?
I guess one challenge is riding the line between letting my couples feel all the emotions of their wedding without getting lost – helping them stay present to what they are doing. That's where the right touch of humour comes in.

What one thing should all couples know before their wedding ceremony?
That this ceremony is meant to celebrate their love and the commitment they are making. It can represent their personality, humour, story and they can have a say in that.
Share your wildest or most memorable wedding moment!
It might be either the I Do's going over the big drop on the old wooden roller coaster at the PNE in Vancouver, or perhaps the hike up My Seymour in May in the deep snow – it felt like we were climbing Everest at some points!
In a regular ceremony, it was one of two times:

1) When I asked the parents to stand and if they support the couple in this decision. The four of them paused for a moment, huddled together and pretended to discuss it before giving a hearty, "We Do!" We had worked it out ahead of time as a surprise for the couple and the crowd loved it!
2) When I was telling the story of one couple and I prepped the crowd just before the ceremony to join in. When I got to the part where they got engaged, I said, "And everyone said … (they all chimed in) – FINALLY!" The couple was in stitches.

It's always fun to figure out what is appropriate for each couple and only take it that far.
The ceremony doesn't just have to be the formal thing to get through before the party – it can be a part of the party, that wonderful mix of joy and gravity.
If you were getting married again, what would you want in your wedding ceremony?
We pretty much had the perfect wedding – my brother wrote a poem, our friend sang a song, we had our nieces and nephews, the best music. I probably wouldn't have gone to a new barber the day before my wedding… And we would do it outside.
Why do you think couples should invest in their wedding ceremony?
Once you envision what a ceremony can be, representing them, balancing their humour and their serious commitment, including getting help on their vows and touching input from their community, it becomes so much more than they've ever seen. It becomes what a wedding should be – a great experience to plan, without stress, and full of joy, love and honouring them.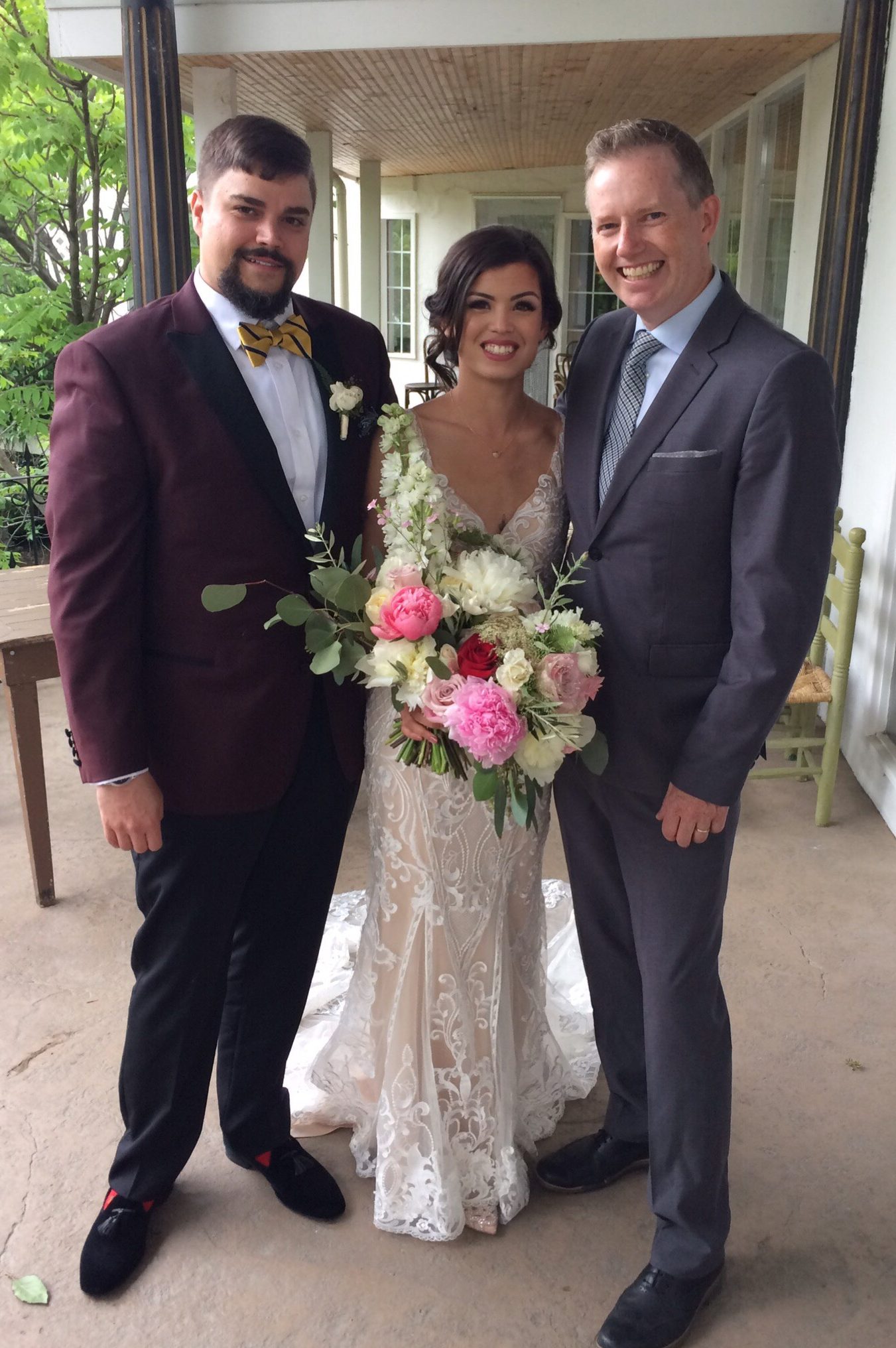 What is something people would never guess about you?
Maybe that my favourite band in junior high was Iron Maiden. Or that I was a pretty good skateboarder and love to go out for a spin every so often.  
Who is your dream couple that you'd like to officiate for?
Any of the couples from the Bachelor or Bachelorette – as long as they'd be up for the relationship coaching ahead of time – we all need that, but perhaps them even more!
What is your favourite wedding movie?
The Princess Bride, and the wedding scene from About Time is epic!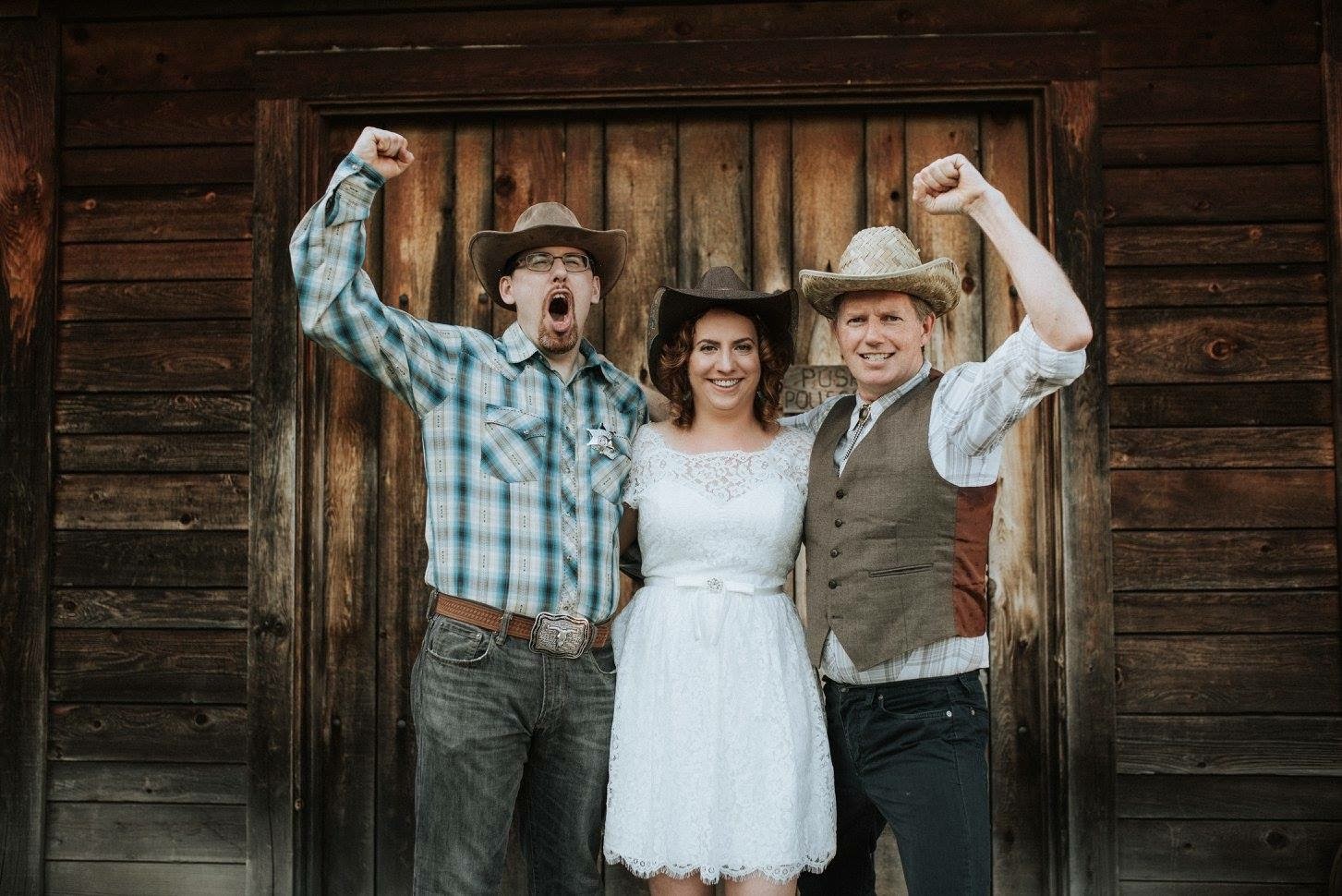 And lastly, what do you wish for your couples?
That they would accept all that marriage has to offer them. Its not just about loving each other, its about learning what it means to love.
---
Thanks so much to Randy for taking part in our first Officiant Q & A! To learn more about Randy, and to book him for your Okanagan wedding, you can visit his page here. 
Feature image by Emily Nicole Photos