We are so excited to introduce you to Matt and Sayde of Pebble & Pine Photography. Pebble & Pine Photography will be joining our team of amazing elopement photographers. If you're looking to elope on Vancouver Island, these folks can't wait to capture your special day!
Learn more about Pebble & Pine Photography below
and check out our elopement and photography package here.
When you're ready to book, just get in touch!
---
About Matt & Sayde
Please introduce yourself! Who are you and what do you do?
We are Matt and Sayde, and we're the photographers, the faces, and the force behind Pebble & Pine Photography. We're a husband and wife wedding photography team here in Victoria, BC, and we've been photographing weddings together all over British Columbia, Canada, and globally for almost a decade!
How long have you been in the wedding or photography industry?
Matt started photographing weddings as a solo photographer a decade ago, before he even graduated from his photography program! When we first met through a mutual passion for photography, I started joining him occasionally for his weddings. After a while, our friendship evolved into a relationship, and photographing weddings as a couple just felt like fun dates together. Over time, we realized that we weren't just great together as a couple, but that we made a really strong team as wedding photographers. In 2014 Pebble & Pine Photography was launched as a two photographer gig, and we've been photographing every wedding together ever since!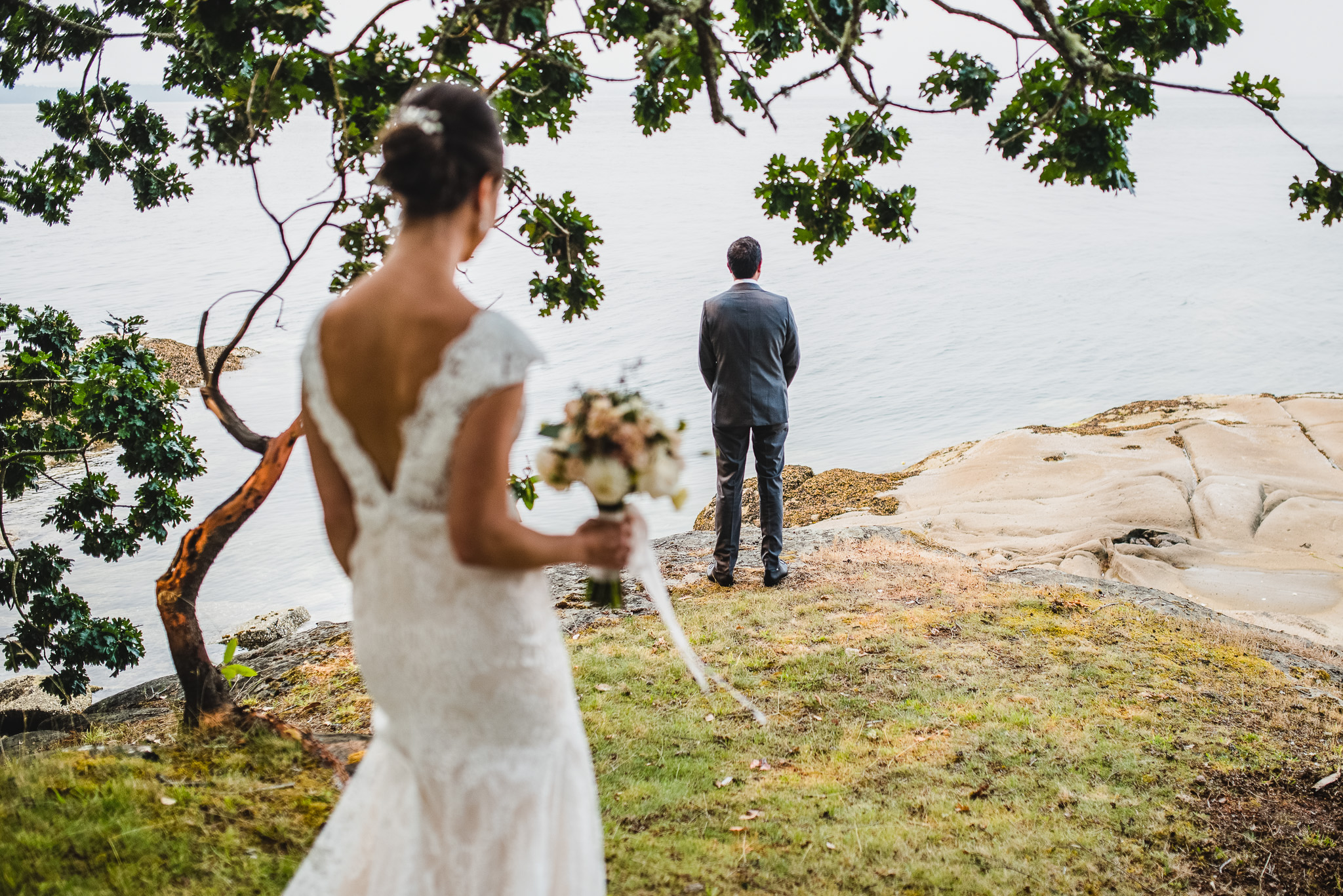 What first attracted you to the wedding industry?
Both of us come from close knit families, and have a close knit group of friends. There is nothing more special, and nothing that makes us more emotional, than our human connection to those people, and the memories we share with our family and friends. As wedding photographers, we get to peer in on the connection our couples have to the people who mean the most to them. It gives us so much perspective on the things that truly matter in life. The energy and positivity at weddings is infectious! It didn't take us long to realize we wanted to spend every weekend surrounded by people who were celebrating how much they love each other.
When you're not busy with photography, how do you love to spend your time?
As a young family, we love to do anything that gets us outside and exploring our new home on Vancouver Island. We love road tripping to new places together, whether it's to a new hiking trail, unexplored beach to toss the ball for our two dogs, or a quiet spot to launch the canoe. We've just welcomed our first baby: our daughter, Mara, and we're so enthralled by everything about her and being new parents. We can't wait to show her all the wonderful things our world has to offer and help her find her place among it.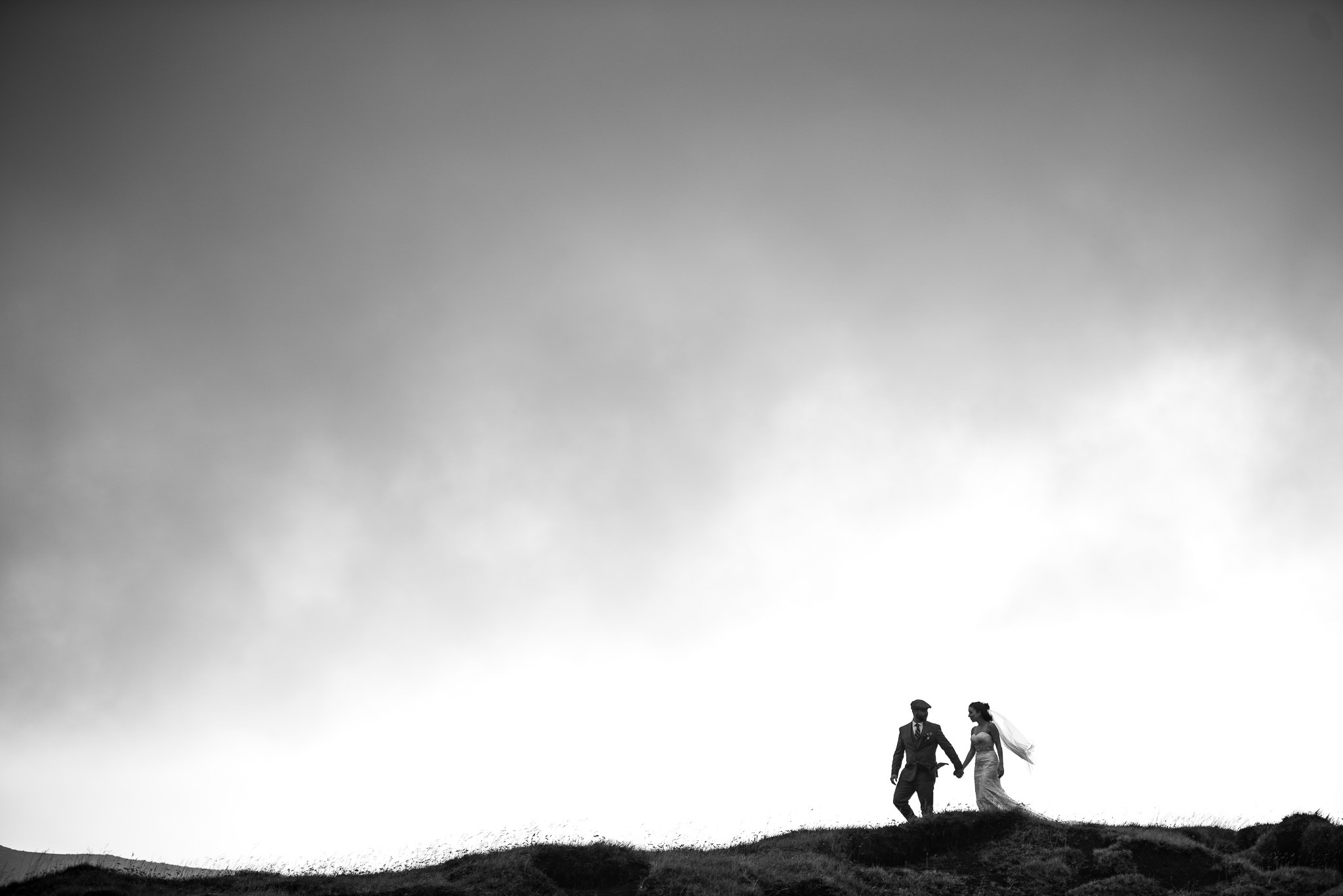 About Pebble & Pine Photography
What does Pebble & Pine Photography do?
Our main passions are all things wedding, elopement and engagements, which is where the majority of our business lies. We also offer a photo booth, which most of our couples also hire for their guests to enjoy during the reception!   

We stay in touch with so many of our couples after their wedding, and love to see how their lives change and shape as a married couple. As some of them go on to have children and start families of their own, we're there to document those milestones as well, from family photos and maternity photos, to anniversary photos and holiday photos.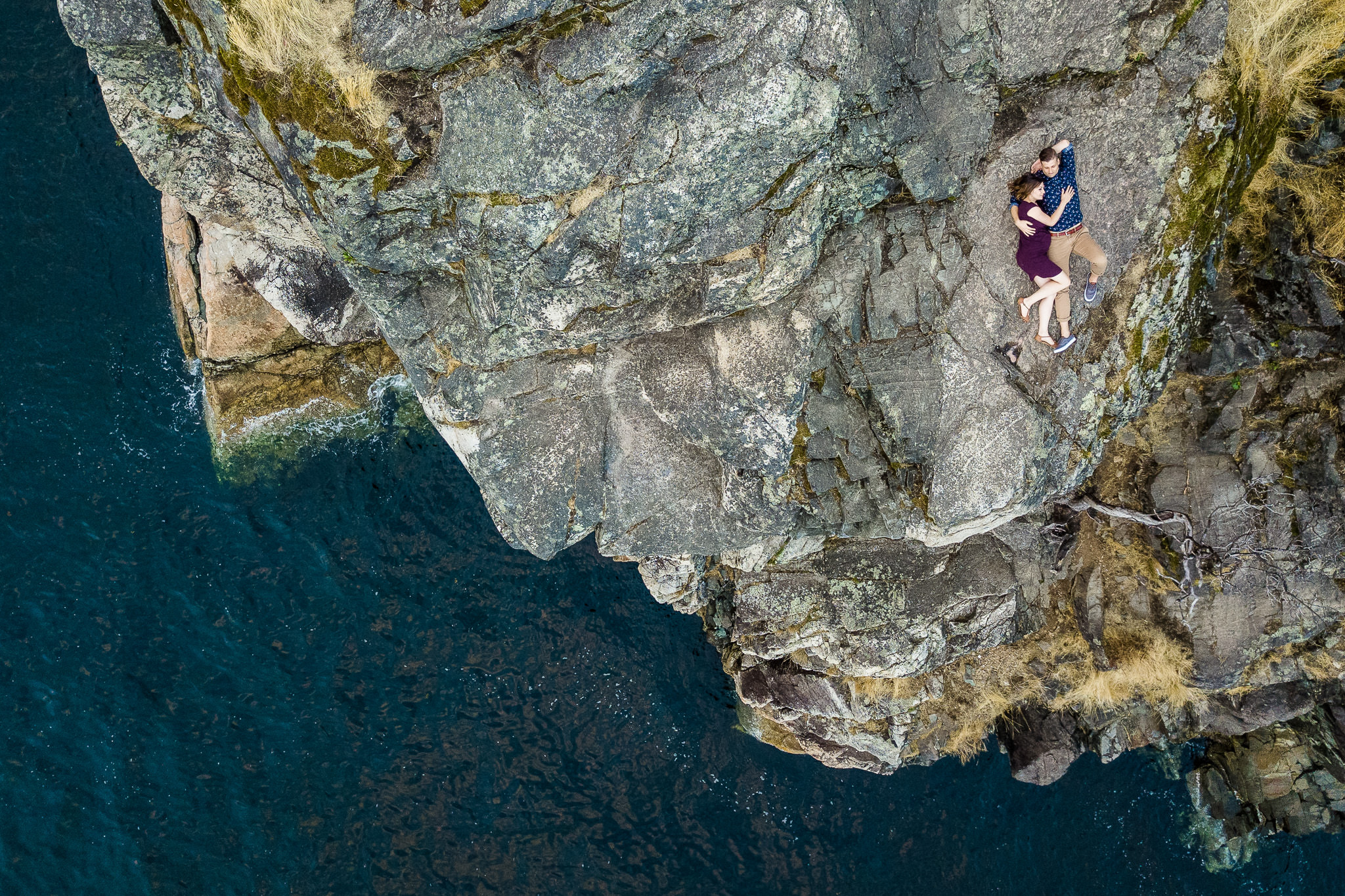 What makes Pebble & Pine stand out from other photographers?
We think that being a spouse team makes us strong and brings our best assets to light. In addition to having a lot of combined experience, Matt and I have always joked that we have "the same brain." We always manage to know what the other is thinking, what they might do, or what they'll see as a great photo. This allows us to get different perspectives on moments, and be able to highlight and capture many different important aspects of a couple's day: everything from intimate candid moments, to creative and artistic couples portraits, and epic landscape style photos of the couple within the environment of the day.  
What is the process of working with your business? How can couples work with you?
We absolutely love getting to know our future couples. Whenever a couple contacts us to discuss their wedding, we always line up a way to meet and chitchat face to face. We usually go out with them for casual coffee at a favourite local cafe, or have a Skype date with our out-of-town couples.  That way we can get to know each other, and make sure we are a great fit as a wedding couple plus photographer team!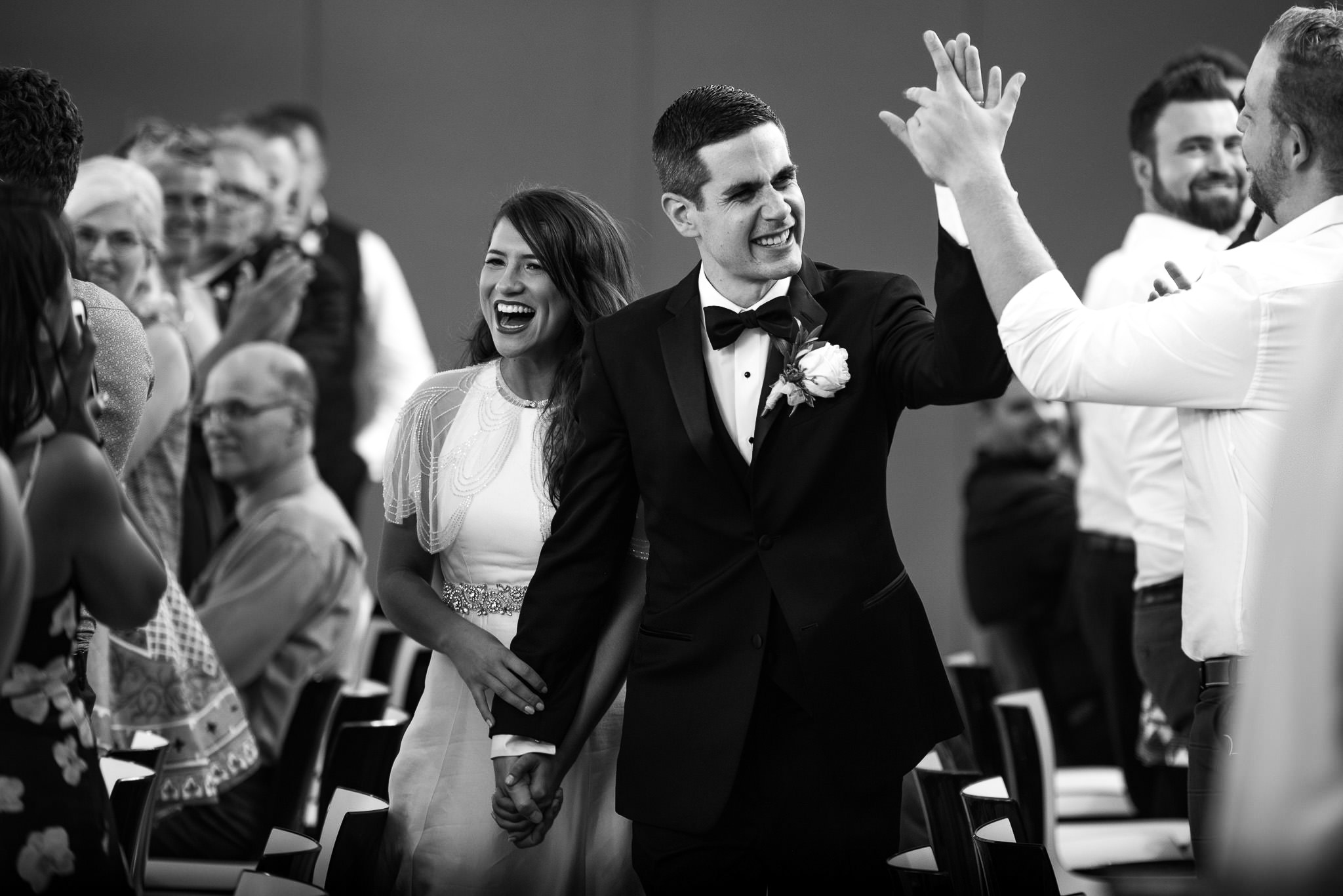 What couples need to know
If you had one piece of advice for couples looking for wedding photographers, what would it be?
Do research, read reviews, hire for experience, and communicate a lot with that photographer throughout your whole wedding planning process!  Consider a photographer who may be super popular on social media, or use all the hottest trends for photo editing, but if you took away the trendy edits and style, would the quality of their photos hold up to your standards? Will they know what to do when the sun goes down? Will they be able to light a dark wedding reception room to create the same quality of photos at night as they did during the daylight? Will they be able to offer helpful solutions if the timeline of your day gets a bit tight? Experience, the ability to think quickly, and improvise on the spot are key on a day that flies by in a whirlwind of excitement.
Also, hire people you feel comfortable expressing your vision to, confiding your values in, and would want right there beside you as you celebrate. As photographers, we see the whole day, the behind-the-scenes. We are the story tellers, and the memory shapers of your day. Before you hire a photographer, ask yourself: do I trust these people to capture and tell my story the way I'll want to look back at it for years to come?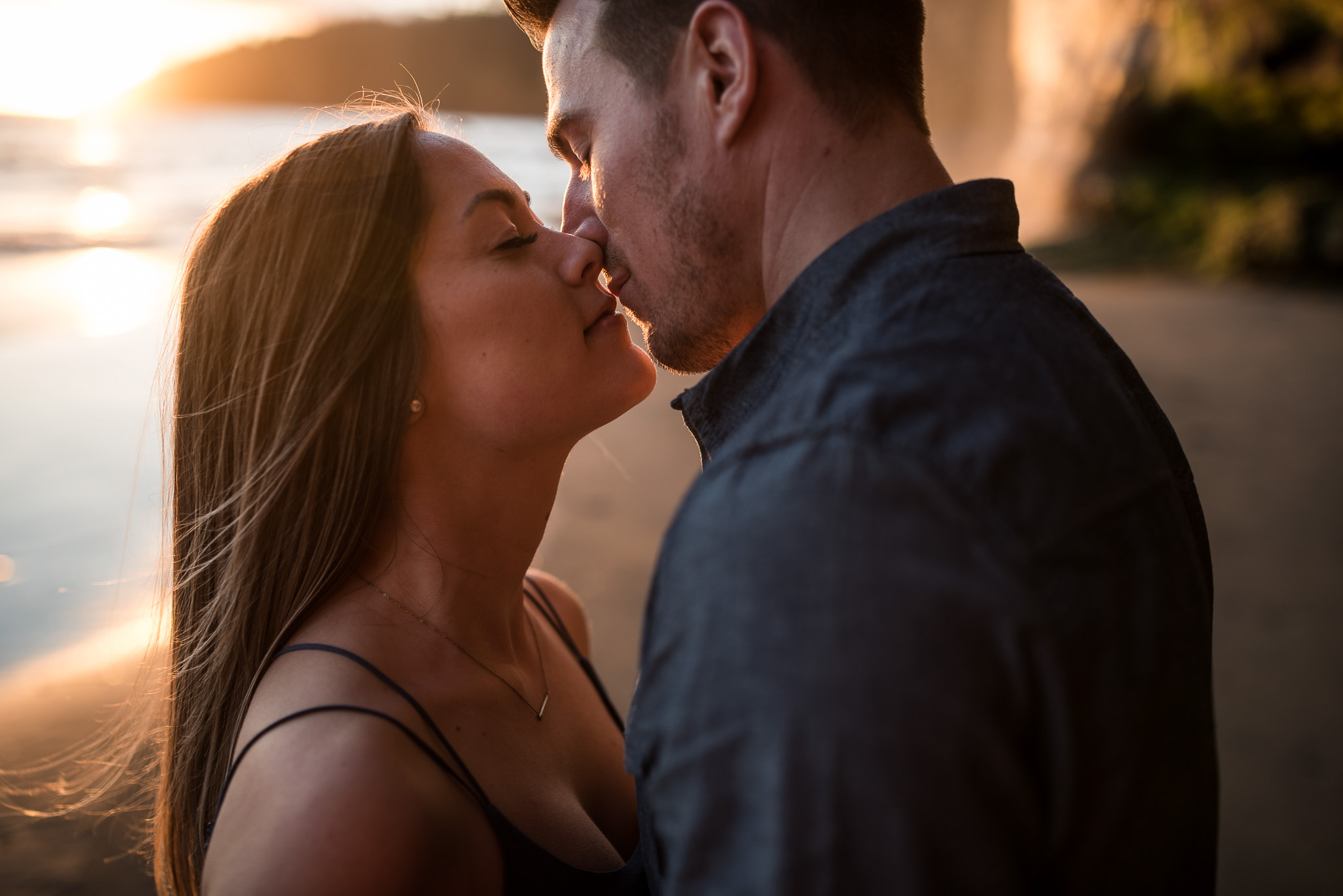 Where can couples save on their wedding or wedding photography? Where should they splurge?
Definitely splurge on photographers and vendors you have met and absolutely love! If you feel like a specific person will have a memorable impact on your day, be it the photographers, the officiant, the planner, hire that person and you'll have gotten your money's worth!
We always talk to our couples about the importance of not only having digital copies of their photos, but the value of photo albums and physical copies of photos from their day. A great quality album can be expensive in light of all the other expenses of a wedding day. If you can splurge, definitely do it. But if there is something more pressing, we've suggested to a lot of couples that they put a coupon or voucher for an album in their wedding registry! Guests love getting couples personal gifts, and what's more personal than an album filled with the most special moments of their day?
Any other tips for couples planning a wedding?

 
Find ways to make sure you enjoy the planning process of the wedding! If at times it feels like too much, take a step back to reset yourself and remember why you're doing it: to celebrate the love between the two of you. Make sure the planning, and not just the wedding, feels like an extension and expression of that love!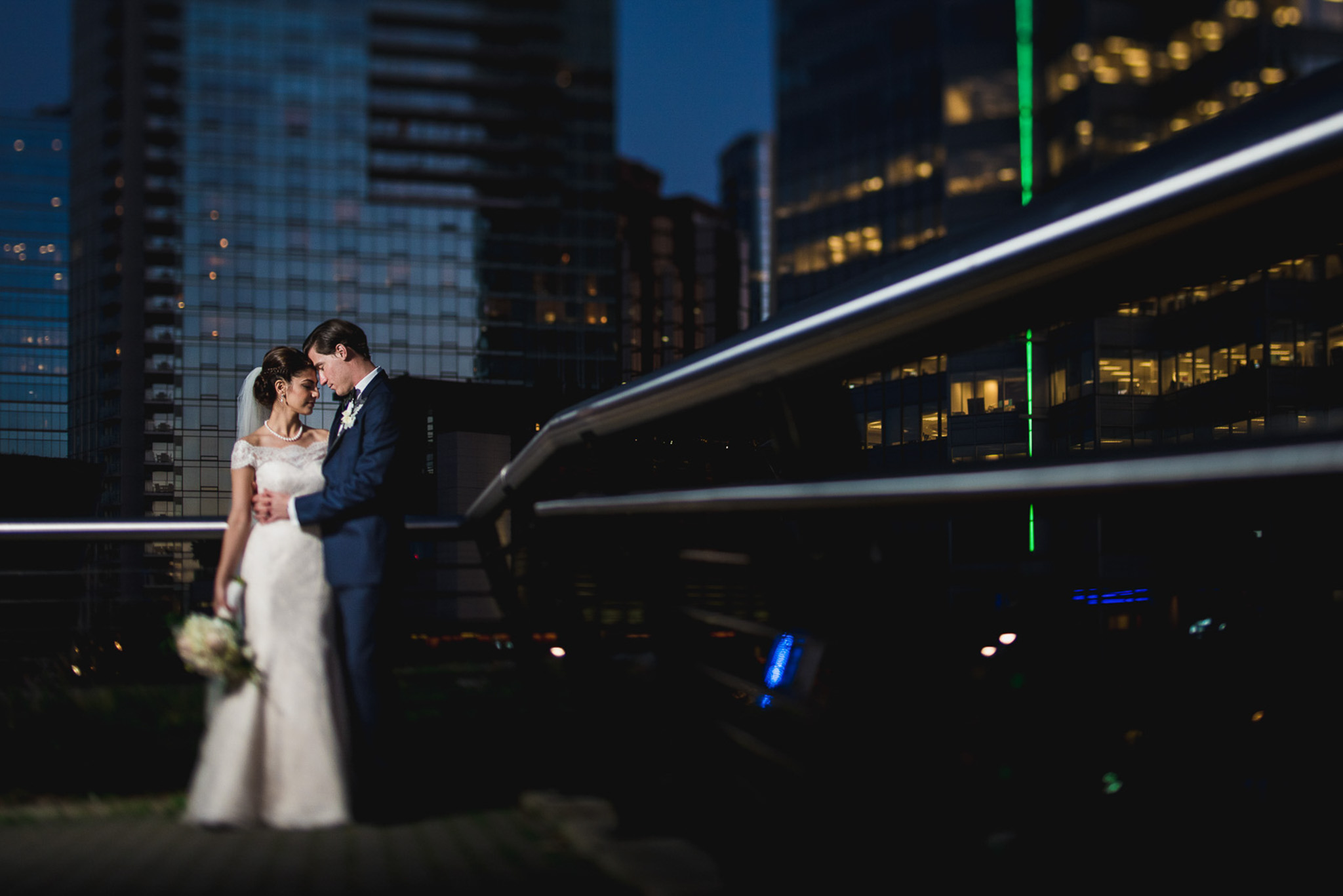 ---
To learn more about Pebble & Pine Photograpy
Website:
www.pebbleandpine.ca
Email:
matt@pebbleandpine.ca
Instagram:
@pebbleandpinephoto
Facebook:
www.facebook.com/pebbleandpine
And to book your elopement and photography package, click here!